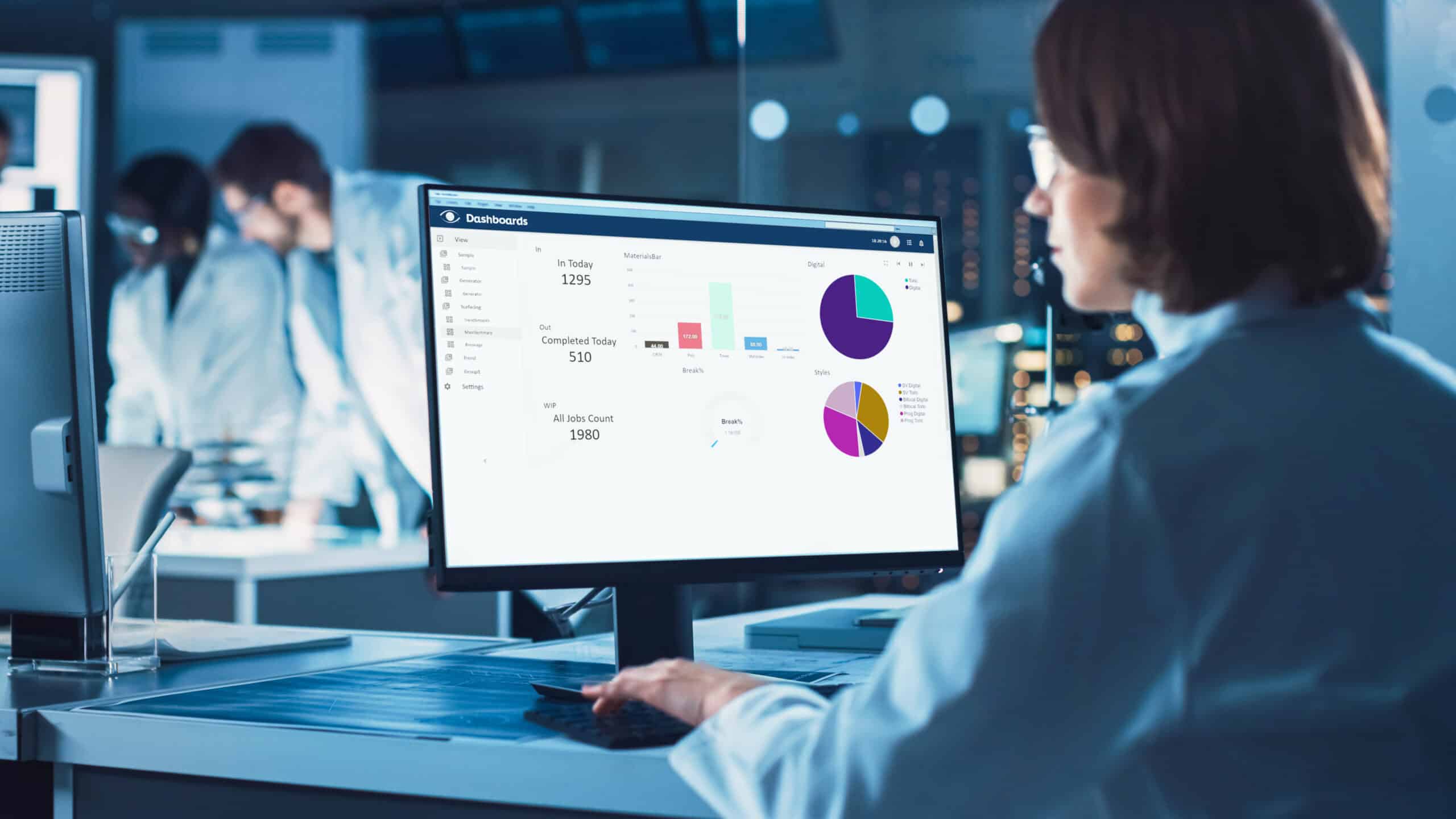 You can't improve your processes and grow your business without accurate, complete data.
Rx-Universe gives you real-time access to powerful insights and robust analytics about your lab's production so you can make more informed decisions, adjust where needed, and increase your quality of service.
Essential Reports and Live Dashboards
Advanced Data Analytics
Inventory, Pricing and Shipping Management
Make smart decisions faster with clear data and insights
Essential reports and live dashboards
Rx-Universe offers comprehensive reports and live dashboards that unlock your team's ability to identify areas for streamlining operations and optimizing areas of interest. With dozens of pre-built LMS reports available on demand from any device or OS, getting a full picture of your lab's operations is simple.
Rx-Universe offers advanced data analytics to inform strategic planning and define growth opportunities for your lab. With interactive, dynamic tools that provide powerful visibility into the metrics, trends and correlations in your production process, you can make more confident business decisions. With Rx-Universe the custom reporting and data processing you need is always at your fingertips.
Inventory, Pricing, and Shipping Management
Rx-Universe goes beyond the job production workflow to create seamless, time-saving processes for inventory, pricing, and shipping management. From frames to lenses, lab employees can closely monitor the consumption, movement, cost, and replenishment. 
Want to learn more about the Rx-Universe Software Packages & Modules?
Ready to get started? Request a demo.
The best way to understand the versatility and power of Rx-Universe is to see it for yourself. Click below to schedule a demo with one of our representatives, where we'll walk you through a short 30-minute demonstration.
Learn how Rx-Universe can integrate seamlessly within your lab environment
See our simple and intuitive user interface and live dashboards first-hand
Discover the ease of onboarding, and get a timeline for full integration