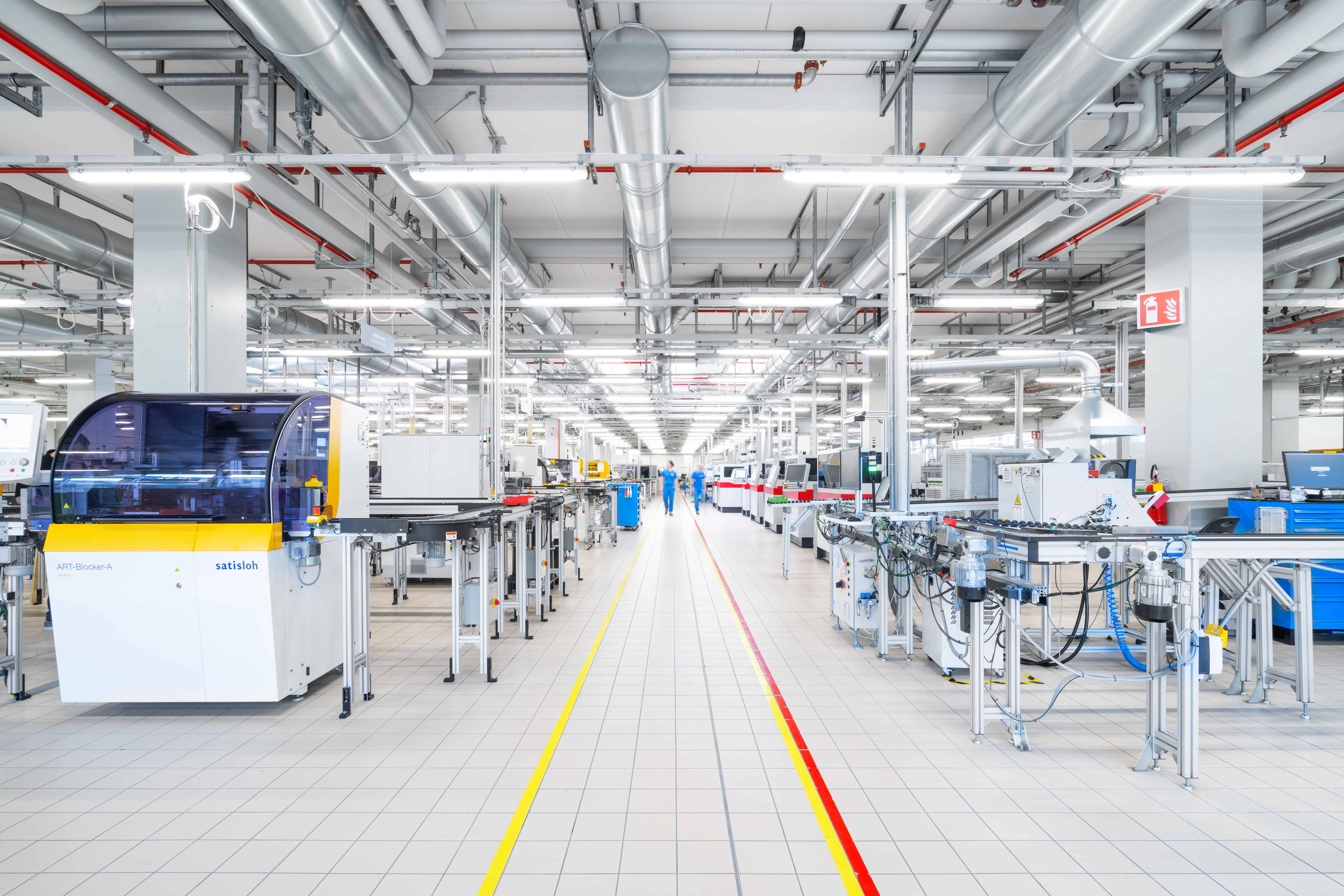 When it comes to managing your jobs, "one size fits all" is not going to cut it.
You need dynamic workflows, automation, and integration tools that suit your specific lab's needs. Rx-Universe gives you precise and comprehensive control over each job from beginning to end, allowing you to continually adjust the process to increase lab efficiency and quality. 
Dynamic workflow and system automation
Innovative lens and digital calculations
Order management and job tracking
Available remote order entry
Seamless system integration
What could you do with more control?
Dynamic workflow and system automation
Get full control of your workflow and adjust it to suit your needs, implementing precise automation wherever it best suits your process. Rx-Universe's flexibility allows you to evolve with industry demands and as your business grows, so you never have to worry about your system becoming outdated. 
Innovative lens and digital calculations
Our innovative 3D-rendering tool cuts down on time by allowing you to calculate the finished lens thickness at any position on the lens without recalculating the job, and it seamlessly integrates with the order entry and calculation process.  Rx-Universe seamlessly integrates with all major vendors of digital designs and interfaces easily with the latest lens manufacturing machines and software from all leading equipment manufacturers.
Order management and job tracking
From custom drag-and-drop lab work tickets to automatic job flow routing, Rx-Universe empowers your employees with easily understood and accessible information about the jobs they're processing so they can work smarter and faster. Using a color-coded visual display, custom notes and customer-shareable notes for each job, lab employees can quickly and thoroughly identify late jobs, high-priority jobs and high-breakage jobs at a glance. 
Available remote order entry
Rx-Universe offers browser-based remote order entry that works on any device or operating system with unlimited user connections, making it simple for ECP customers to check job status at the lab on demand. It allows labs to control lens and material choices offered through remote order entry. ECP customers can also get regular status updates from the lab at different production stages or after a client-defined number of days. 
Seamless system integration
Rx-Universe is a robust LMS, but it doesn't have to be used in isolation. Its modern API tools allow for seamless integrations of third-party systems, including ERP systems, practice management software, accounting systems, VisionWeb, Eyefinity and more. Data can be exchanged between Rx-Universe and external software securely and easily, saving you time and money by streamlining other critical business systems.
Want to learn more about the Rx-Universe Software Packages & Modules?
Ready to get started? Request a demo.
The best way to understand the versatility and power of Rx-Universe is to see it for yourself. Click below to schedule a demo with one of our representatives, where we'll walk you through a short 30-minute demonstration.
Learn how Rx-Universe can integrate with your lab environment
See our user interface and dashboards first-hand
Discover the ease of onboarding and get a timeline for full integration